Product Code: 3046920043489
Copy
Lindt Creation Creme Brulee 150g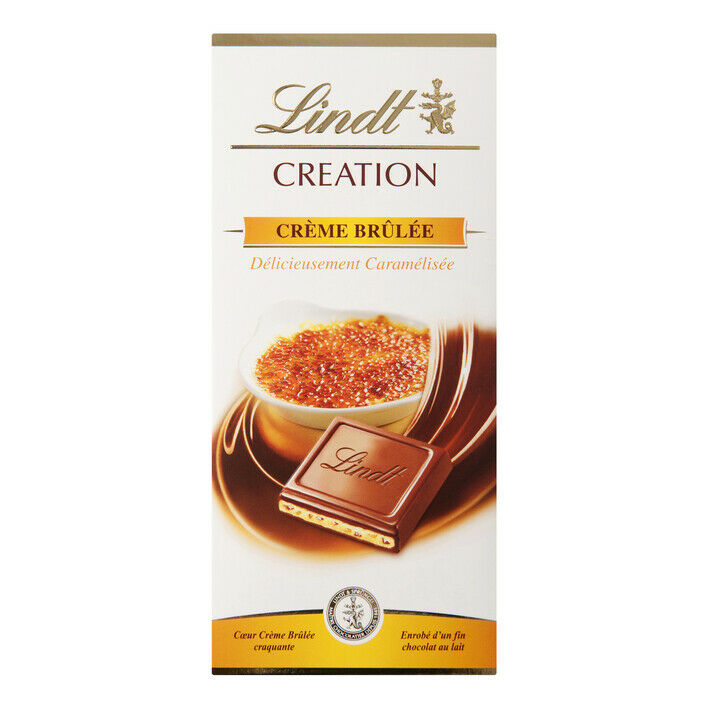 Weight: 0.17 kg.

Available in stock more than 50 products
Features
Information about product manufacturer
Manufacture country

Sweden
Product description
Lindt Creation Creme Brulee 150g

Ingredients :

Sugar, cocoa butter, whole MILK powder (15%), anhydrous MILK fat (9%), cocoa mass, LACTOSE, caramelized sugar (sugar, cocoa butter) (3%), fat-free MILK powder, wafer crumbs (WHEAT and rice flour, sugar, raising agent (sodium bicarbonate), palm oil) (1%), emulsifier (SOYA lecithin), BARLEY malt extract, aromas.

 

May contain EGGS, NUTS. Milk chocolate contains at least 30% cocoa and at least 20% milk.

Allergens :

Contain Milk Wheat Cocoa Barley Lactose Soybeans

Nutritional :

content from 100 g

Energy 2399 kJ / 576 kcal

Fat 38 g

of which saturated 23 g

Carbohydrates 52 g

of which sugars 51 g

Protein 5.

5 g

Salt 0.21 g 

.