Product Code: 3046920028370
Скопировать
Lindt Excellence Orange 100g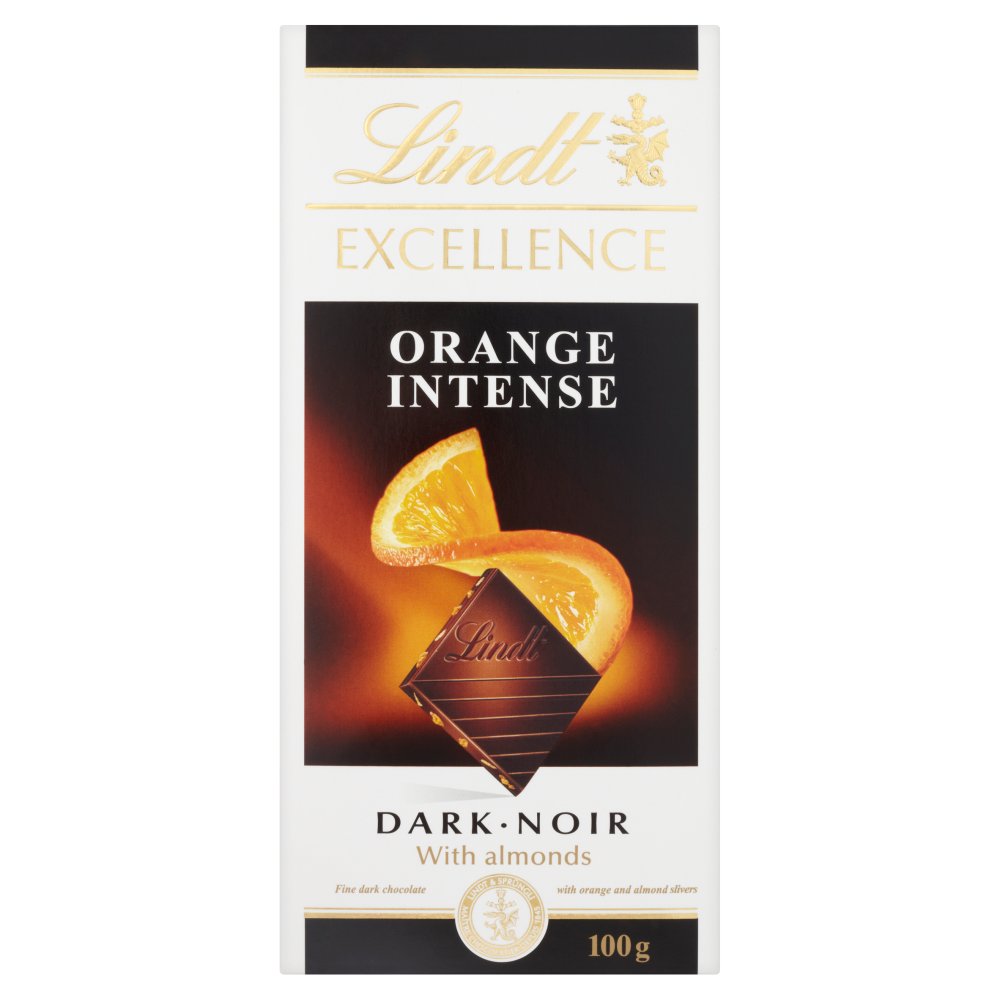 Weight: 0.11 kg.
Bought more than 100 times

Available in stock more than 50 products
Features
Information about product manufacturer
Manufacture country

Sweden
Product description
Lindt Excellence Orange 100g

Ingredients :

Sugar, cocoa mass, orange preparation (7%) (orange puree (34%), sugar, apple, pineapple fibers, acidity regulator (citric acid), gelling agent (sodium alginate), stabilizer (calcium phosphate), flavoring), ALMOND (7%), cocoa butter, anhydrous MILK fat, emulsifier (SOYA lecithin), flavors. 

May contain HAZELNUTS, MILK.

Chocolate contains at least 48% cocoa.

Allergens :

Contain Cocoa Soybeans Milk Almonds

Nutritional content from 100 g

Energy 2240 kJ / 538 kcal

Fat 33 g

of which saturated 20 g

Carbohydrates 50 g

of which sugars 48 g

Protein 6.1 g

Salt 0.1 g 

.