Herbamedicus Sports Horse Cream 500ml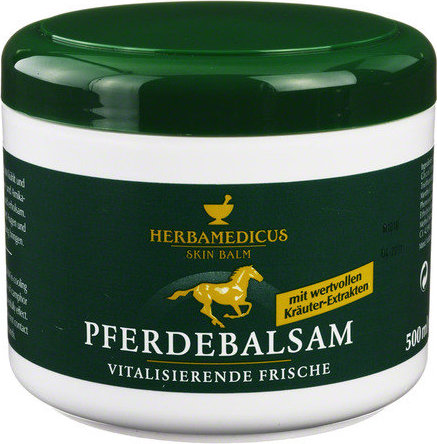 Product Code:

4009737306337

Weight: 0.49 kg.
Bought more 135 once
Available in stock 140 шт.
Features
Information about product manufacturer
Manufacture country

Germany
Product description
Revitalizes and relaxes strained muscles, for example after sports. Rub on skin. Contains camphor, southern narcissus extract, menthol. Can be used for muscles, joints and tendons. 

.