Product Code: 8006540428474
Скопировать
Fairy Max Power 450ml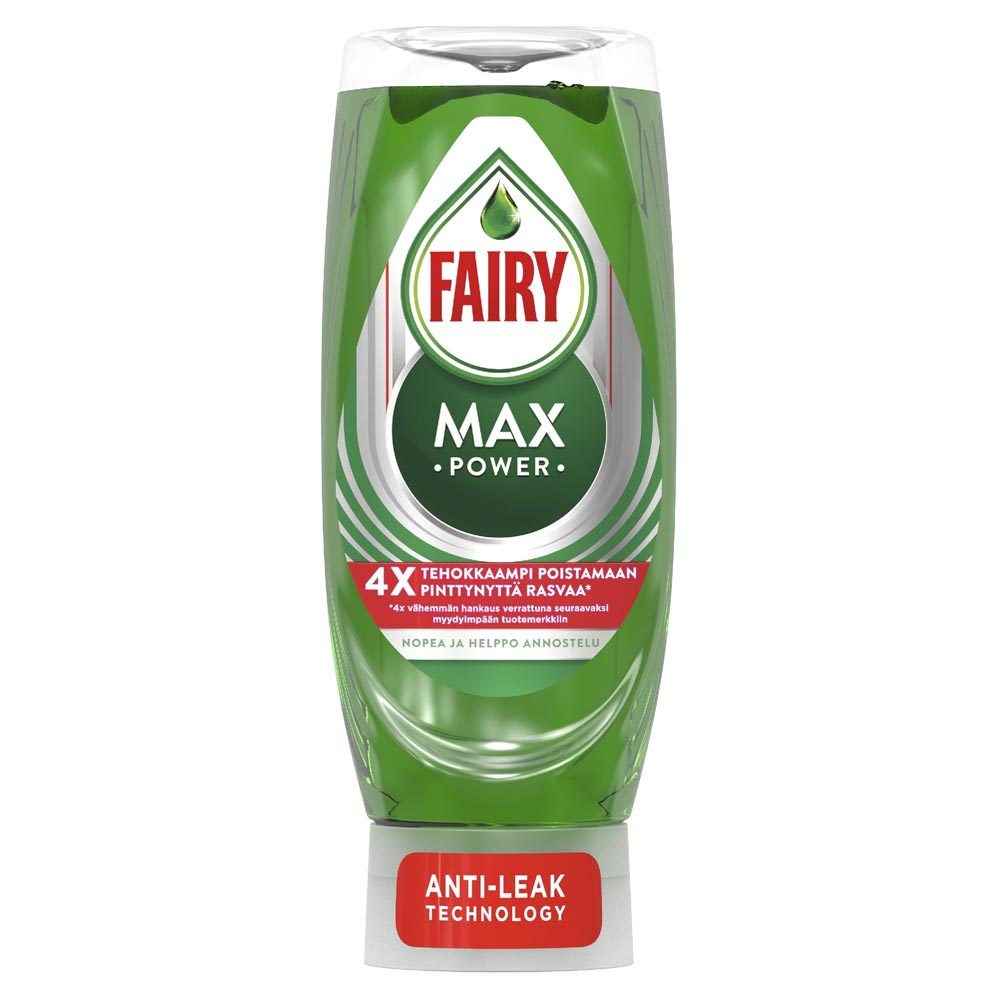 Weight: 0.5 kg.
Bought more than 100 times
Available in stock more than 50 products
Features
Information about product manufacturer
Manufacturer

Procter & Gamble

Manufacture country

Belgium
Product description
The Fairy MaxPower dishwashing detergent, which is stored upside down, is packaged in a convenient bottle without a flip-off cap. It makes washing dishes faster and easier.

The efficient Fairy cleans the greasy pots and frying pans easily and effortlessly. No need to soak overnight or rub hard. The hand dishwashing detergent is easy to rinse off, giving you a shimmering clean result quickly.

Pack size of 450 ml.