Marabou Daim Chocolate 200g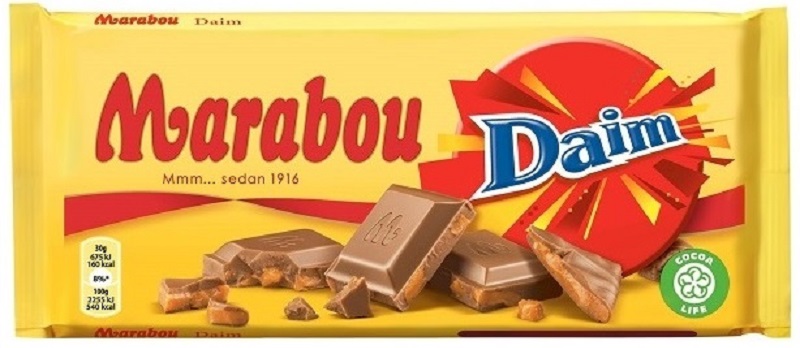 Product Code:

7622201056643

Weight: 0.2 kg.
Bought more 843 once

Available in stock
Features
Information about product manufacturer
Manufacture country

Switzerland
Product description
Ingredients

Milk Chocolate And Almond Crocant (22%): Sugar, Cocoa Butter, Cocoa Mass, Palm Oil, Whey Powder (Milk), Skimmed Milk Powder, Concentrated Oil, Whey Product (Milk), Almonds (1.1%), Sweetened Skimmed Milk Concentrate, Emulsifier, Emulsifier Aromat. Not less than 30% of Cocoa. 

May Contains Other Nuts And Wheat.

Allergens

Contain Almond And Almond Products Soybeans And Soybean Products Milk And Milk Products, Including Lactose Might include Nuts And Nut Products Cereals And Cereal Products Containing Gluten 

.