Product Code: 4000607523205
Copy
Fritt Chewy Candy Lemon 70g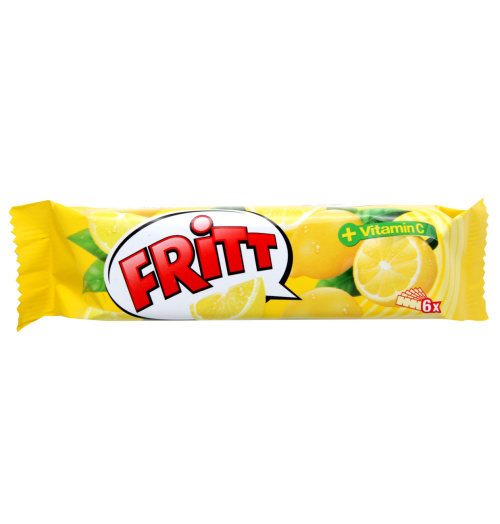 Weight: 0.08 kg.

Available in stock more than 50 products
Features
Information about product manufacturer
Manufacture country

Germany
Product description
Fritt Chewy Candy Lemon 70g  

Ingredients :

Glucose syrup, sugar, vegetable fats (palm, coconut), gelatine, acidulants (citric acid), lemon juice powder (0.5%), vitamin C, natural citrus fruit aroma, coloring agent (curcumin). 

Nutriton facts 100 g     Energy value 1692 kJ   Energy value 401 kcal   Fat 8,50 g   of which saturated fatty acids 5,70 g   Carbohydrates 79 g   of which sugar 50 g   Protein 2 g   Salt (=Sodium x 2.

5) 0,01 g  

 

 

 .