Derma Intensive+ Hand Wash Gel Sanitizer 50ml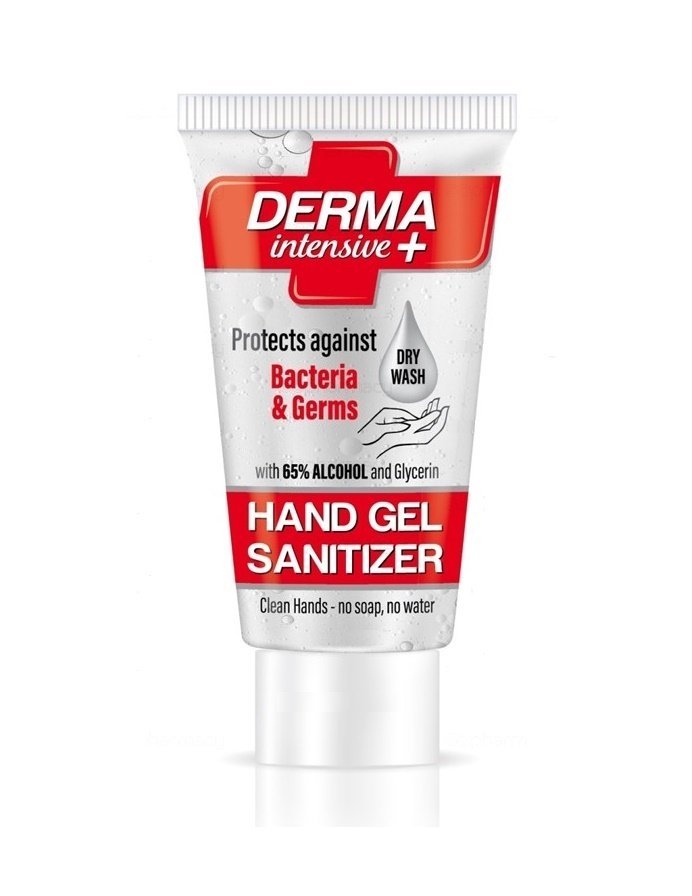 Product Code:

3800038933656

Weight: 0.05 kg.
Bought more 7 once
Available in stock 29 pc.
Features
Information about product manufacturer
Manufacture country

 Bulgaria
Product description
Derma Intensive + Hand Gel Sanitizer is an antibacterial gel that protects and protects hands from bacteria and germs. The gel formula contains 65% alcohol and glycerin, leaving your hands clear and soft and pleasant to the touch. Derma Intensive + Hand Gel Sanitizer is suitable for the disinfection of hands in everyday life, in health and medical establishments, food and beverage outlets, public establishments, cosmetic and pharmaceutical industries. A quick and easy way to clean and disinfect your hands without the need for water and soap.

Use: Allpy on the hands a small ammount of the gel. Spread and rub over back hands and fingertips until dry.

Caution: For external use only. Flammable! Keep away from heat and hot surfaces, sparks, open flames and other sources of ignition. Avoid contact with eyes. In case of contact with eyes, rinse thoroughly with water. If irritation persists, seek medical advice / advice. Keep away from children. If swallowed, consult a doctor.