Fazer Milk Chocolate With Chopped Hazelnut 200g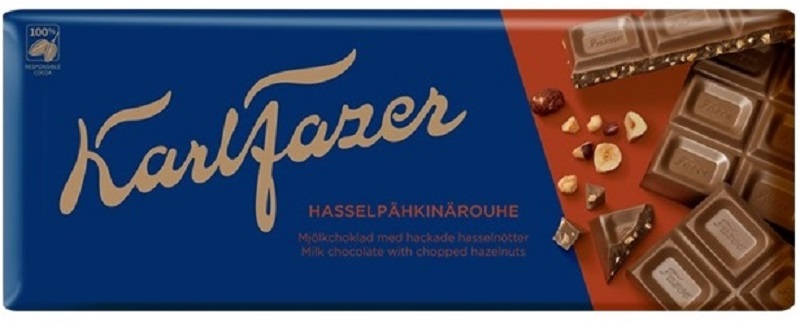 Product Code:

6411401015137

Weight: 0.21 kg.
Bought more 390 once

 

Available in stock
Features
Information about product manufacturer
Manufacturer

Fazer

Manufacture country

Finland
Product description
Fazer hazelnut groats milk chocolate 200g 

Ingredients :

Sugar, whole MILK powder, cocoa butter, HAZELNUTS, cocoa mass, whey powder (MILK), skimmed milk powder, emulsifier (SOYA lecithin), vanillin. 

MAY CONTAIN OTHER CEREALS CONTAINING NUTS, ALMONDS AND GLUTEN.

Allergens :

Contain Milk Nut Soybeans Hazelnuts Lactose 

Nutritional content per 100 g

Energy 2387 kJ / 566 kcal

Fat 38 g

of which saturated 19 g

Carbohydrates 46 g

of which sugars 45 g

Protein 10 g

Salt 0.

28 g 

 .