Scluckwerder Marzipan Rounds Cherry 300g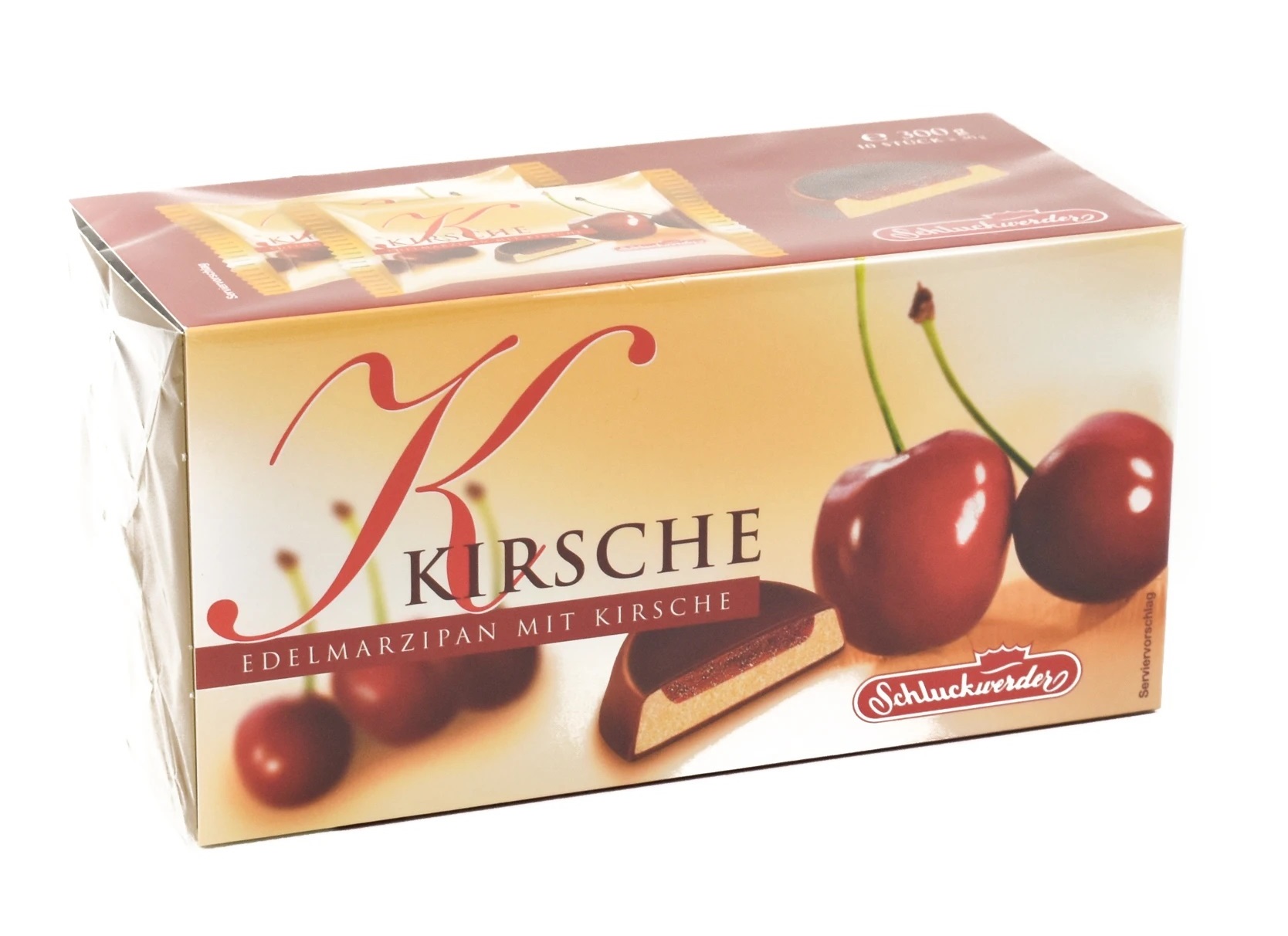 Product Code:

4023800501665

Weight: 0.34 kg.
Bought more 43 once

Available in stock
Features
Information about product manufacturer
Manufacture country

Germany
Product description
Schluckwerder's cherry-flavoured marzipan delicacy is perfect to serve, for example, at the coffee table! 

Ingredients: sugar, ground almonds (14%), glucose syrup, cocoa mass, cocoa butter, whole milk powder, morello cherry juice from morello cherry juice concentrate (3%), Jamaican rum (2%), morello cherries (1%), thickener: pectins, emulsifier: lecithins, acid: citric acid; natural flavour, hops: invertase; accelerator: sodium citrate.

Contains alcohol. May contain hazelnuts, walnuts, pistachios, wheat, barley, soy and egg. 

.