Product Code: 4000415004408
Скопировать
Schogetten Dark Chocolate Cocoa and Hazelnuts 100g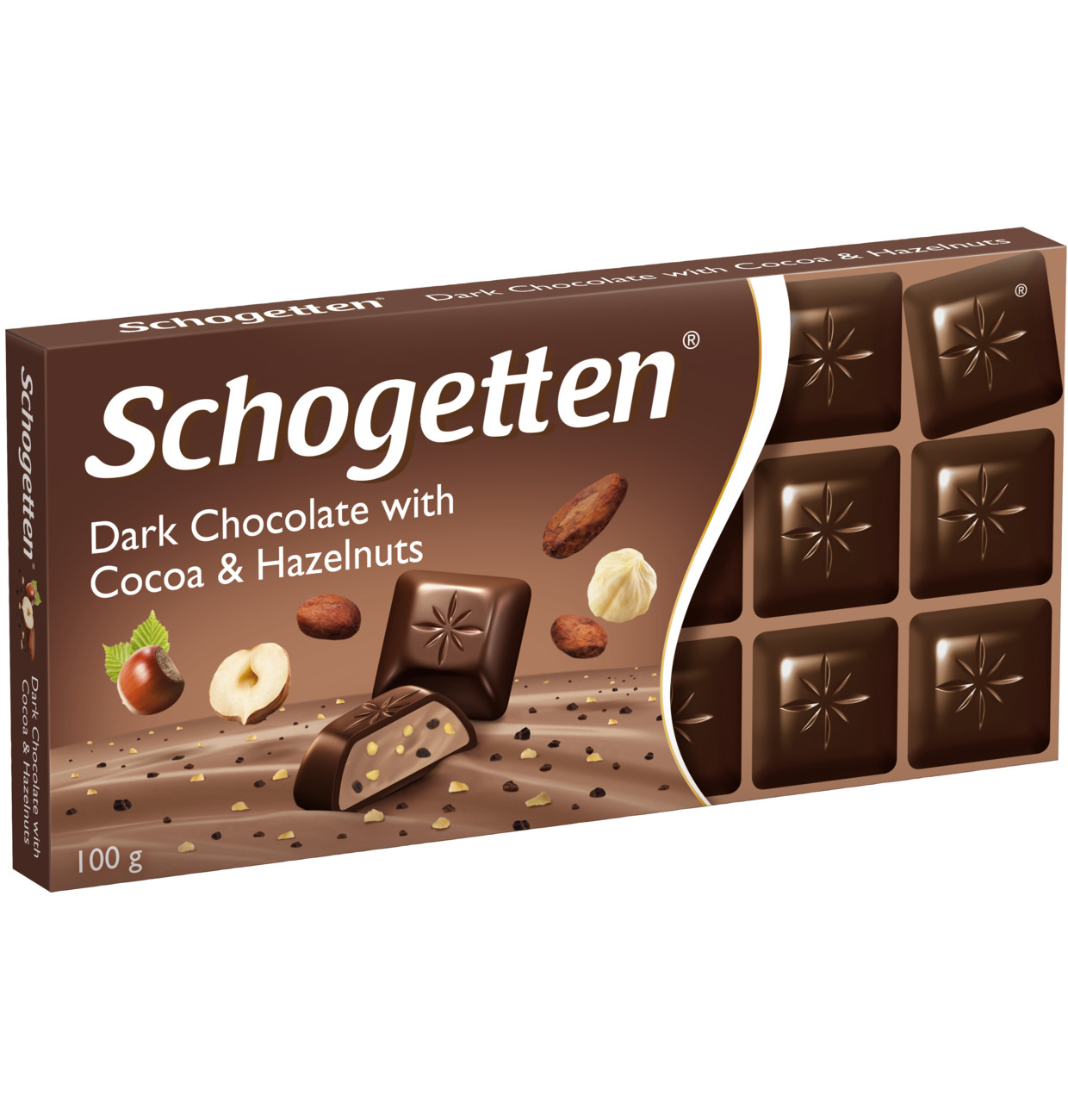 Weight: 0.11 kg.
Bought more than 100 times
Available in stock yli 50 tuotetta
Features
Information about product manufacturer
Manufacture country

Germany
Product description
Dark chocolate with cocoa cream filling (30%), cocoa bean chips (1.7%) and hazelnut pieces (1.7%).

Allergen May contain traces of peanuts, other nuts, gluten and eggs.

Ingredients

Sugar, cocoa mass, vegetable fats (palm, coconut), sweet whey powder (MILK), whole MILK powder, cocoa butter, HAZELNUTS, cocoa bean chips, CREAM powder, BUTTER pure fat, emulsifier [LECITHIN (SOYA)], heavily de-oiled cocoa powder (0.

3%), flavorings .  

.