Product Code: 4032549001770
Copy
Dovan Milch Candied Milk Concentrate 397g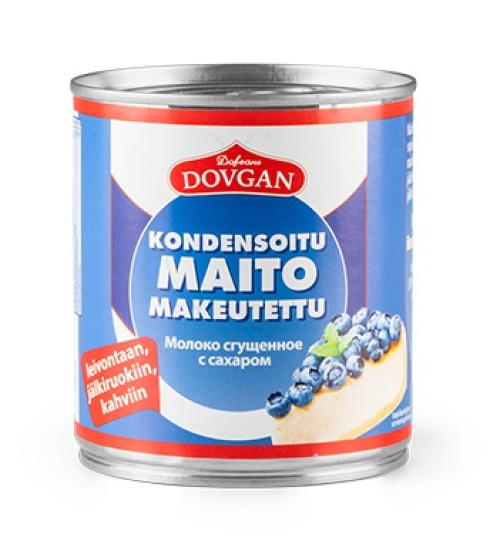 Weight: 0.44 kg.

Available in stock more than 50 products
Features
Information about product manufacturer
Manufacture country

Germany
Product description
Dovgan Condensed milk, sweetened.

Ingredients: 

Whole milk, sugar. Fat 8%, skimmed milk dry matter content 20%, heat treated. Storage: unopened at room temperature, opened in the refrigerator.

Nutritional value 100 g

Energy: 1372 kJ / 325 kcal Fat: 8g of which saturated: 5.4g Carbohydrates: 56.4g of which sugars: 56.

4g Protein: 6.9g Salt: 0.2 g 

.