Pescamar squid with ink (80x3) 240g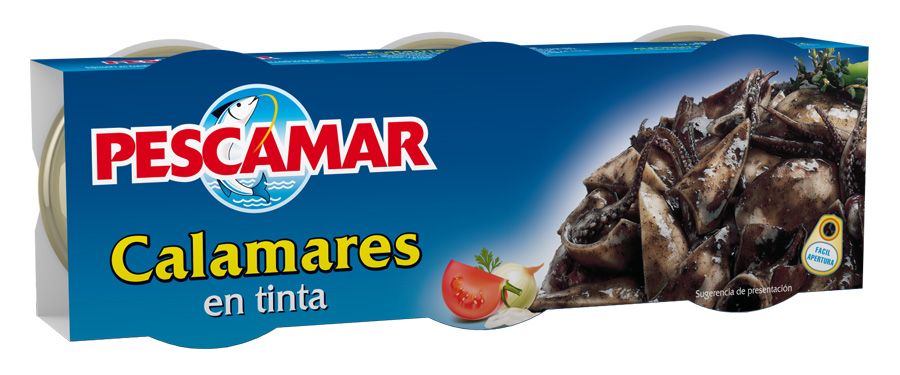 Product Code:

8410599004266

Weight: 0.32 kg.
Bought more 24 once
Available in stock
Features
Information about product manufacturer
Product description
Pescamar squid with ink (80x3) 240gIngredients :

Cephalopods (Dosidicus Gigas e Illex spp), sunflower oil, water, onion, tomato, starch, salt, paprika, cayenne, garlic, sepia ink, natural scent.Allergens :

Molluscs and derivatives. Presence in plant: sulphurous anhydride, sulphites, fish and derivatives.

Nutritional content per 100g

 Energy Values 1168 kJ/283 Kcal

Fat 25 g

Saturates 3.

1 g

Carbohydrate 1.1 g

Sugars 0 g

Protein 13 g

Salt 1 g 

   .